Cruising Croatia: Top Destinations for Nautical Enthusiasts
02-Sep-23 | Insights, Yacht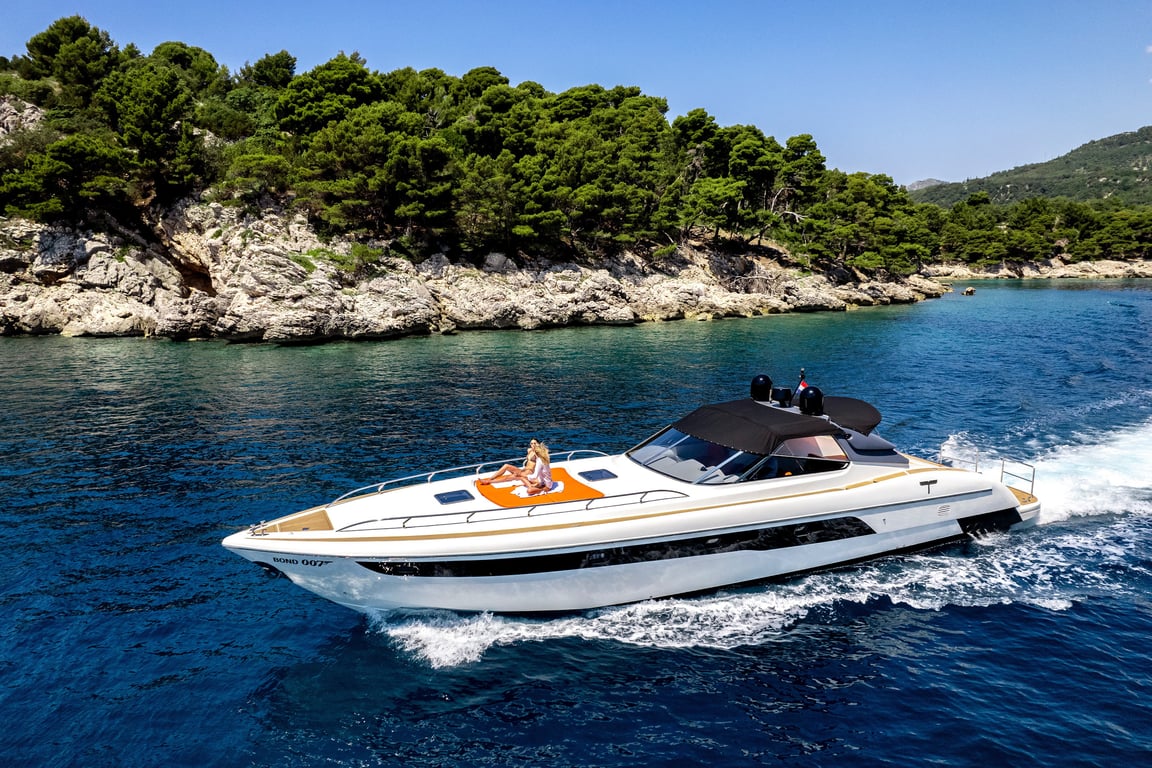 Are you a nautical enthusiast? Croatia, with its mesmerizing Adriatic coastline, is a dream destination for those who love the open sea. With its numerous islands, charming villages, and historic towns, Croatia offers an array of opportunities to explore the Adriatic in style. In this guide, we'll take you on a journey through some of the top destinations in Croatia for nautical enthusiasts, and answer some frequently asked questions along the way.
Why Choose Croatia for Nautical Adventures?
Croatia – A Nautical Paradise
Croatia's allure lies in its unique blend of natural beauty and cultural heritage. Its coastline stretches over 1,100 miles, encompassing more than a thousand islands, each with its own distinct character. This makes it an ideal destination for renting a boat, yacht, or jet ski.
Warm Mediterranean Climate
Croatia boasts a Mediterranean climate with long, hot summers and mild winters. This means you can enjoy your nautical adventures almost all year round, making it an attractive option for travelers seeking sun and sea.
Rich History and Culture
Beyond its stunning landscapes, Croatia is steeped in history and culture. Explore charming coastal towns, visit ancient ruins, and indulge in delicious Mediterranean cuisine when you're not out on the water.
Where to Start Your Nautical Journey?
Dubrovnik – The Pearl of the Adriatic
Dubrovnik is renowned for its well-preserved mediaeval walls, stunning Old Town, and crystal-clear waters.
Dubrovnik is a fantastic starting point for your Croatian nautical adventure. Explore the Old Town's ancient architecture before setting sail to discover hidden coves and pristine beaches. Don't forget to stop at Lokrum Island for a swim in the beautiful saltwater lake.
Split – The Heart of Dalmatia
Split is a vibrant city with a historic core that's perfect for exploration.
Split is not only a great place to rent a boat but also a captivating city to explore. Head to Diocletian's Palace, a UNESCO World Heritage Site, before setting sail towards the nearby islands of Brač, Hvar, and Vis, known for their stunning beaches and vibrant nightlife.
Zadar – A Historical Gem
Zadar is known for its unique Sea Organ, a must-see for any visitor.
Zadar offers a unique mix of history and modernity. Marvel at the Sea Organ's melodic tunes before embarking on your nautical adventure. Visit the Kornati Islands National Park, a paradise for sailors, and dive into the pristine underwater world.
Frequently Asked Questions:
Q: How can I rent a boat, yacht, or jet ski in Croatia?
Renting a watercraft in Croatia is relatively straightforward. You can find numerous rental agencies along the coast and major marinas. Make sure you have the required licenses and permits, and always check the condition of the vessel before setting sail.
Q: What is the best time to visit Croatia for nautical adventures?
The best time for nautical adventures in Croatia is from late spring to early autumn. The weather is warm, and the sea is inviting for swimming and snorkeling.
Q: Are there any must-visit islands for nautical enthusiasts?
Absolutely! Don't miss Brač, Hvar, Vis, Korčula, and Mljet, all of which offer unique experiences for nautical enthusiasts, from hidden coves to vibrant nightlife.
Q: What safety precautions should I take while out at sea in Croatia?
Safety should always come first. Make sure you have life jackets on board, be mindful of weather conditions, and respect local maritime regulations. It's also a good idea to have a reliable GPS system.
Rent a Boat, Yacht, or Jet Ski in Croatia
Exploring Croatia's Adriatic coastline is a dream come true for nautical enthusiasts. From the historical treasures of Dubrovnik to the vibrant culture of Split and the unique experiences in Zadar, Croatia offers an unforgettable nautical adventure. So, what are you waiting for? Rent a boat, yacht, or jet ski, and set sail on your Croatian voyage today!
Whether you're an experienced sailor or a novice looking for adventure, Croatia has something for everyone. Discover secluded beaches, hidden caves, and charming coastal villages as you explore the breathtaking Adriatic coast.
Start planning your nautical journey in Croatia today and experience the thrill of sailing through one of Europe's most captivating destinations.
If you're ready to dive into the azure waters of Croatia, don't hesitate to contact us for more information and assistance with renting a boat, yacht, or jet ski for your Croatian nautical adventure!