The Ultimate Guide to Exploring Dubrovnik Islands and Hidden Coves by Boat
26-Sep-23 | Insights, Boat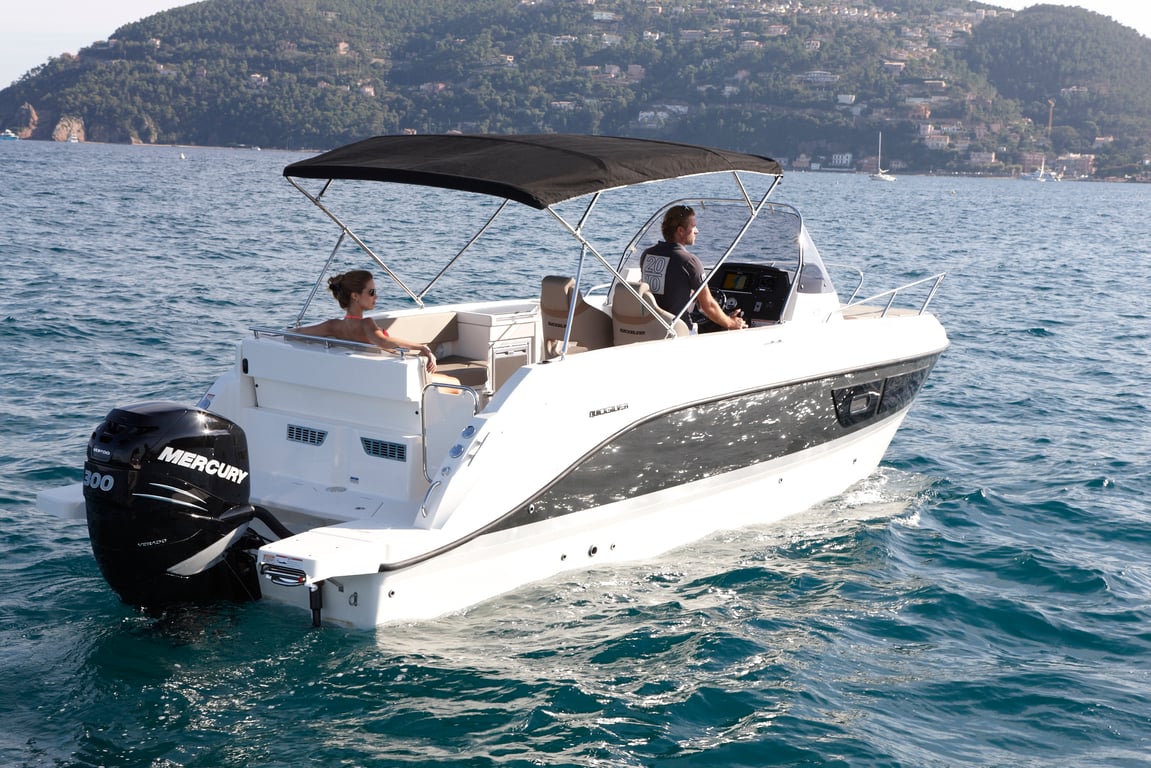 Dubrovnik, a coastal gem on the Adriatic, offers more than just its stunning Old Town. If you're looking for a unique way to explore this beautiful region, renting a boat is the way to go. Navigating the azure waters, discovering secluded coves, and immersing yourself in the charm of Dubrovnik's islands is an adventure of a lifetime. In this comprehensive guide, we'll walk you through everything you need to know to make your boat rental experience in Dubrovnik unforgettable.
1. Choosing the Right Boat Rental Service in Dubrovnik
When it comes to renting a boat in Dubrovnik, the options are aplenty. To make the right choice, consider factors like boat size, rental duration, and your experience level. Start your journey by researching reputable boat rental services that offer a variety of vessels. From the sleek Barracuda to the versatile Cap Camarat, knowing your options is key to a successful boat rental experience.
2. Safety First: Boating Tips for Beginners in the Adriatic
Even if you're a first-time boater, fear not. Dubrovnik's calm waters are perfect for beginners. However, safety should always be a priority. Learn the basics of navigation, get familiar with your chosen boat's equipment, and don't forget to wear life jackets. Whether you're exploring secluded coves or bustling islands, being prepared ensures a worry-free adventure.
3. Dubrovnik's Island Gems: Where to Go and What to See
Dubrovnik boasts a necklace of islands waiting to be explored. Lokrum, known for its lush gardens and a monastery-turned-museum, is a must-visit. Sipan, with its charming villages and vineyards, offers a taste of local life. For hiking enthusiasts, Kolocep's trails are irresistible. Lopud, on the other hand, hides serene coves that are perfect for relaxation. Discover the unique charm of each island and decide which ones align with your interests.
4. Packing for Paradise: Essentials for Your Dubrovnik Boat Adventure
Packing smartly can make or break your boat adventure. Essentials include sunscreen, hats, sunglasses, a cooler with refreshments, and, of course, your swimsuit and snorkeling gear. Think about what you'll need for a day on the water and pack accordingly. Don't forget to keep your valuable items in a waterproof bag to ensure they stay dry.
5. Top Culinary Stops: Dining on Dubrovnik's Secluded Islands
Exploring islands and hidden coves is bound to work up an appetite. Luckily, Dubrovnik's islands offer charming restaurants and beachside cafes. Savor fresh seafood, local delicacies, and refreshing drinks as you soak in the Adriatic views. Many restaurants even allow you to dock your boat, making it a convenient and picturesque dining experience.
6. Responsible Boating: Eco-Friendly Practices in the Adriatic Sea
As you embark on your Dubrovnik boat adventure, remember to respect the environment. Be cautious of marine life, dispose of trash properly, and use eco-friendly sunscreen to protect the pristine waters. Responsible boating ensures that Dubrovnik's natural beauty remains for future generations to enjoy.
Frequently Asked Questions
Q1: Do I need a boating license to rent a boat in Dubrovnik?
A1: No, you don't need a license for most boat rentals in Dubrovnik. Rental services typically provide a short orientation on boat operation and safety.
Q2: How much does it cost to rent a boat in Dubrovnik?
A2: Boat rental prices in Dubrovnik vary depending on factors like the type of boat, rental duration, and the time of year. You can expect to pay anywhere from 50 to 300 euros per day.
Q3: Can I rent a small boat for a day in Dubrovnik?
A3: Yes, many boat rental services in Dubrovnik offer small boats for day rentals. These are great for exploring hidden coves and nearby islands.
Q4: What is the best time of year for a boat adventure in Dubrovnik?
A4: The best time is during the summer months, from May to September, when the weather is warm, and the sea is calm. However, Dubrovnik can be crowded during peak tourist season.
Renting a boat in Dubrovnik opens up a world of adventure and exploration. From choosing the right boat to discovering hidden gems among the islands and coves, this guide has covered everything you need to know. So, pack your bags, don your sunhat, and get ready for an unforgettable experience in Dubrovnik's aquatic paradise.