Yacht Charter Dubrovnik: A Luxurious Adriatic Adventure
07-Sep-23 | Insights, Yacht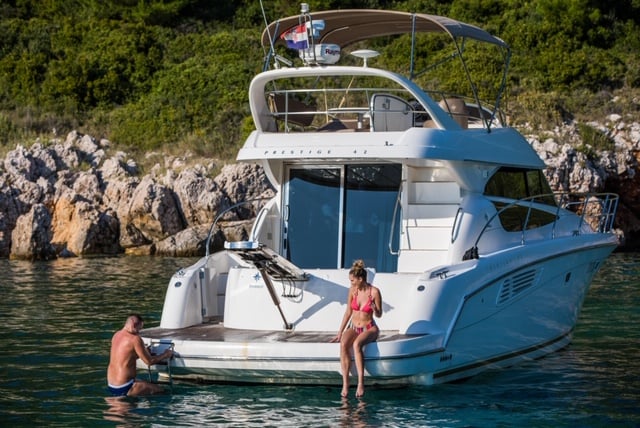 Welcome to Garitransfer, your gateway to the ultimate Dubrovnik yacht charter experience! As the premier boat rental service in this breathtaking coastal haven, we offer an array of luxury vessels, including Azimut, Bond 007, Jeanneau Prestige, Leader 10, Malavi 55, Catamaran X, Vandutch Yachts, and many more. In this comprehensive guide, we'll take you on an informative journey through the world of a luxurious adriatic adventure.
Navigating Dubrovnik Coastal Jewels
Dubrovnik, often referred to as the "Pearl of the Adriatic," boasts a coastline adorned with hidden gems waiting to be explored. Rent a yacht near Dubrovnik, and you'll unlock access to secluded coves, pristine beaches, and picturesque islands that are otherwise inaccessible by land. This is your opportunity to embark on a luxurious Adriatic adventure that will leave you with unforgettable memories.
Yacht Charter Options for Every Dream Vacation
At Garitransfer, we understand that every traveler has unique preferences. That's why we offer an extensive fleet of charter vessels, each catering to a different kind of adventure. From sleek and sophisticated options like the Azimut and Vandutch Yachts, perfect for romantic getaways, to spacious and comfortable choices like the Jeanneau Prestige, ideal for family vacations, we have it all.
Whether you're seeking a tranquil escape or an action-packed journey, our Dubrovnik yacht charters have you covered. Explore the stunning Elaphiti Islands, embark on a fishing expedition, or indulge in thrilling jet ski rides—the possibilities are endless.
The VIP Treatment: Luxury Amenities and Services
When you choose Garitransfer for your yacht charter, you're not just renting a boat; you're embarking on a journey filled with VIP treatment. Our vessels are equipped with state-of-the-art amenities to ensure your comfort and enjoyment. Imagine sipping champagne on the deck of the Bond 007 yacht as you watch the sun dip below the horizon, or relishing a gourmet meal prepared by a private chef on the Malavi 55.
Our dedicated crew members are committed to providing exceptional service, whether it's arranging a personalized itinerary for your Dubrovnik private boat tour or helping you reel in the catch of the day on a fishing excursion. Your satisfaction is our top priority.
Planning Your Dream Adriatic Yacht Getaway
Planning your dream Adriatic yacht getaway with Garitransfer is a breeze. We offer transparent and competitive Dubrovnik boat rental prices, ensuring that luxury is accessible to all. Whether you're looking for a day trip or an extended vacation, we have flexible options to suit your schedule and budget.
To make the most of your adventure, don't forget to inquire about our add-on services, such as Dubrovnik jet ski rental for an adrenaline rush, or our Dubrovnik private boat tours for an intimate exploration of the region's hidden treasures. Your adventure can be as bespoke as you desire.
In summary, Garitransfer invites you to experience the epitome of luxury and adventure with our Dubrovnik yacht charters. Rent a boat near Dubrovnik and immerse yourself in the beauty of the Adriatic, explore stunning coastal jewels, and enjoy VIP treatment with our top-notch amenities and services.
With affordable boat rentals in Dubrovnik and a variety of charter options, there's no reason to delay your dream vacation any longer. Contact us today to begin planning your extraordinary Dubrovnik adventure with Garitransfer.