Yacht Charter in Dubrovnik With Garitransfer | Yacht Dubrovnik
04-Sep-23 | Insights, Yacht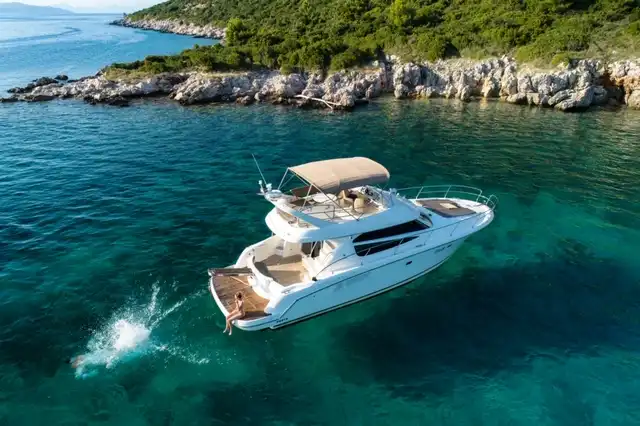 Croatia's beautiful city of Dubrovnik lies in the country's south. As part of the UNESCO World Heritage Site, the Old Town features historic city walls that impress visitors worldwide. Universally known as one of Europe's paradises, this country is bordered by numerous islands along the Adriatic. With Garitransfer you will have the opportunity to discover the wonders of the Adriatic coast from the city walls or admire the sunset if you opt for a yacht charter in Dubrovnik. Sandy beaches, national parks, Mediterranean cuisine, forested mountains, and clear sea make Croatia a paradisiacal destination for yacht charter for both weekends and longer sailing adventures.
If you're deciding which Dubrovnik attractions to visit on your next trip, then don't forget about the beaches. Given the city's impressive architecture, it can be easy to dismiss Dubrovnik's natural beauty, particularly if you've only got a few days to explore. But make time for a beach day, and for that Garitransfer offers boat charters, yacht charters, or boat rentals as you explore the Elafiti Islands. Treat yourself to a fantastic day on the water, fine dining with fresh Mediterranean seafood on some small islands around Dubrovnik, or some great views at sunset.
Yacht Charter – Affordable Luxury
Owning a boat, motor yacht, or sailing boat in Dubrovnik is an expensive sport. It's the same anywhere in the world. The perfect way to enjoy this luxury while staying within your budget is to rent a boat! In addition to the fact that it costs less than owning one since it is operated, maintained, and stored by someone else and there is no need to worry about anything, but also that even people with no sailing experience can still have fun!
Charter a skippered yacht or Private tour in Dubrovnik
Undoubtedly, the Dubrovnik Summer Festival is a must-do thing in Dubrovnik, which puts it at the top of the list of best things to do in Dubrovnik. You won't be disappointed with these cultural events this summer if you're looking for things to do.
The summer season is also great to explore numerous beautiful spots to discover and many spacious and beautiful beaches to explore while enjoying your day in the commodity of a Private Boat Tour or Yacht Charter in Dubrovnik. We make sure that you do not have to worry about having a sailing license or if you just prefer to be guided on the water so that you don't miss anything while having a great time with your family and friends, as this country of a thousand islands requires extensive knowledge of sailing areas, conditions, and sailing in general. from island to island, at Garitransfer you have the option of chartering a skippered boat in Dubrovnik.
Garitransfer has a variety of options available for travel based on your individual preferences. If you prefer to travel in a group, then consider grouped option tours, or go for a luxury trip for two. We recommend a full-day tour to fully experience the Islands and to rest your senses, although a half-day tour is also possible to arrange a quick trip with us while still enjoying the untouched nature of the Elaphite Islands. You can find gorgeous scenery, old fortresses, old harbors, and glistening blue lagoons on the largest island, Sipan. Kolocep Island offers a blue cave perfect for snorkeling and isolated beaches and magnificent views.
Explore the island by boat, swim, snorkel, enjoy the local cuisine, and relax in luxurious accommodations. Dubrovnik is a wonderful place to spend your leisure time, and this is the perfect way to do it!