Elaphiti islands – What you need to know before you go
28-Aug-23 | Insights, Tour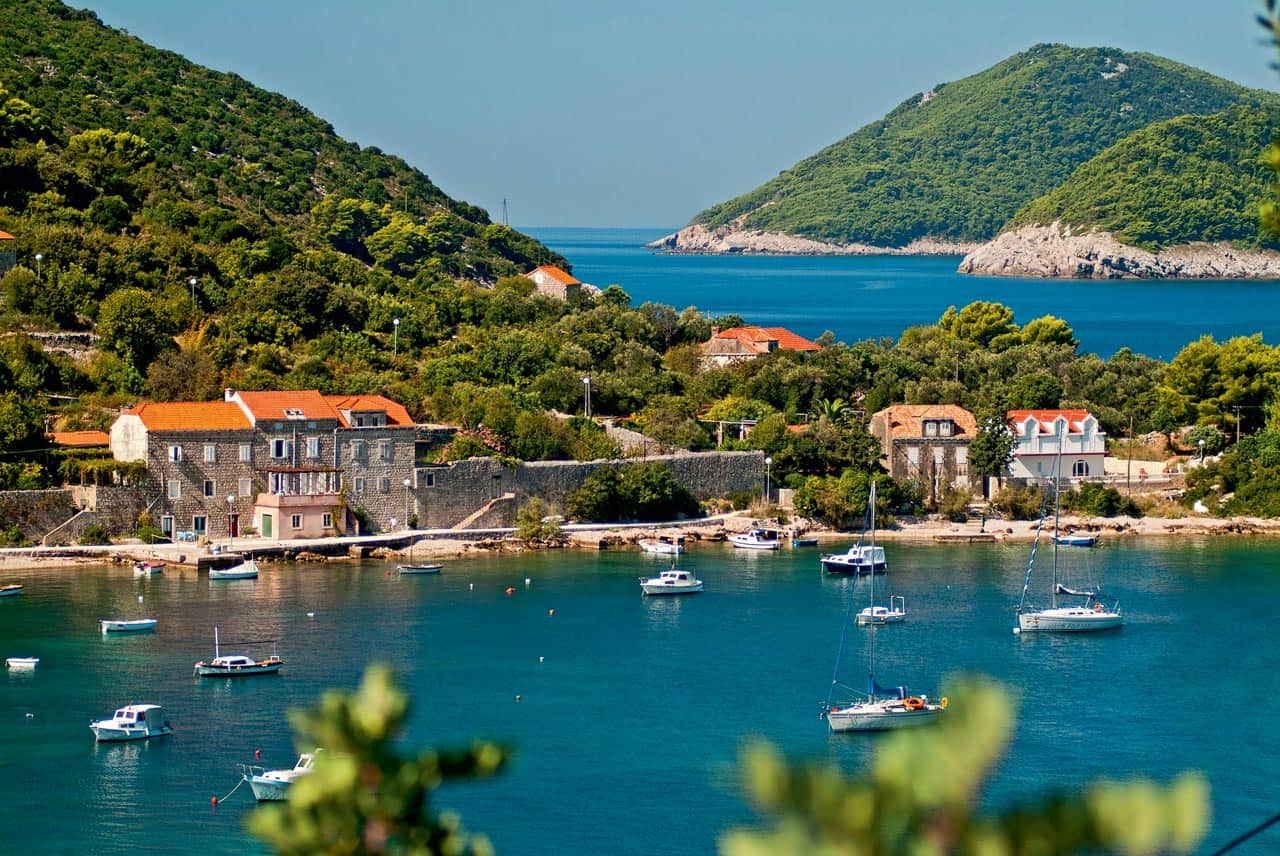 Deciding to visit Dubrovnik town, the Pearl of Adriatic, the hottest destination in Croatia is always a remarkable idea. If you are bored just going on beaches then Elaphiti islands are" THING TO DO " .
We are all very excited when it comes to vacations,especially ones on the sea. Planning how to spend your days and where to go, sometimes, can be little bit complicated to do.


I will guide you through some important facts and help you to make your choice simpler.
HOW CAN I GET TO ELAPHITI ISLANDS ?
There are 3 ways to come to the islands.
The first one would be the ferry.
Yes, it is the cheapest one but you can't go whenever you want it. Always there is plenty of people and it goes 2- 4 times a day. Ticket prices are between 20 – 40 kuna but you need twice more time to come to the desired place than with a regular speedboat.
The second option would be my favorite. Rent a private boat or water taxi .
WHY DO I PREFER IT?
It is much faster, more comfortable, and more enjoyable.
In one day, you can make a full tour of all islands.
Prices are higher but also depending on the type of boat. Skipper can take you and show you to the best places, such as hidden ones, you can't reach going by ferry.
If adrenaline is your friend and boats are too slow for you, I recommend renting a jet ski.
Exploring is so much more amusing and getting there will be quick as lightning.
WHAT CAN I SEE & DO ON ELAPHITI ISLANDS?
Mentioning all the ways how to get to islands reveals you, in fact, what you can see.
The ferry leaves you on the island and you are on your own. With private tours, capturing a good sunset location is easy or snorkeling in hidden caves to is far more fascinating than doing the same on the beach.
Islands are full of little beaches, quiet lagoons, and local restaurants. Regardless you are a beach type or explorer, selections are phenomenal. From seeing historical churches and monasteries to enjoying stunning rocky or sandy beaches with crystal clear sea.
SO MANY COMPANIES, WHICH ONE TO CHOOSE?
Today all professional companies have 2 things :
WEBPAGE & TRIPADVISOR ACCOUNT
Putting original pictures and text on a webpage requires a lot of work and investment which means, the certain firm is trying to show their quality. Having tripadvisor represents them from the traveler experience. Firsthand, thanks to account, you can create a personal image about all firms.
Provided the above, you will find a company you like.
At this point, if you are not sure yet what to decide, keep reading …
… always look at details, such as:
– How many years they are in business?
– Do they have a constant start position?
– Is there pick up and drop off included at their location and back?
– Will you get high-quality and fast responses from their customer support?
– Can you book a tour directly on the web, with payment included?
LAST BUT NOT LEAST…
… WHAT TO BRING WITH YOU?
From my personal experience, I would advise you to not go without:
big towel, bathing suit, and money.
Big heats require large amounts of suncream. Make sure you do not burn in the sun. I would say trips are nice but memories are better. Do not forget your go pro camera or phone so you record all your moments.
Of course, bring sunglasses.