Luxury Yacht Charter in Dubrovnik: The Ultimate Gari Transfer Experience
23-Aug-23 | Insights, Yacht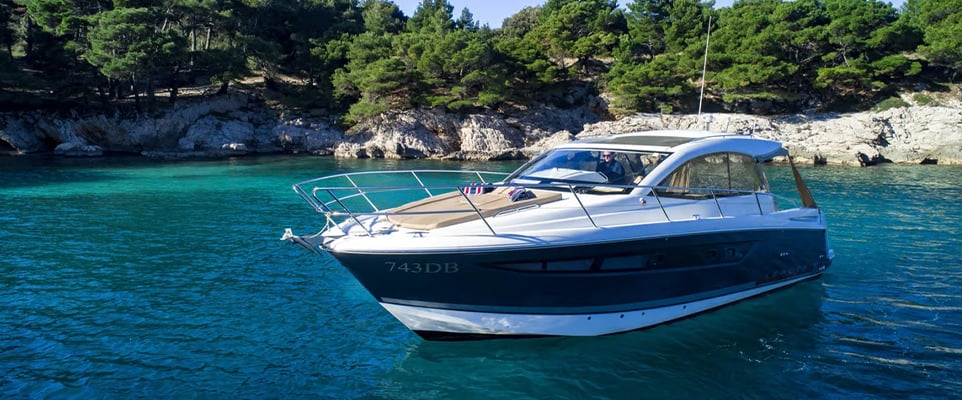 When it comes to exploring the mesmerizing coastline of Dubrovnik, there's no better way to travel in style and luxury than by embarking on a luxury yacht charter Dubrovnik. With its crystal-clear azure waters, hidden coves, and breathtaking landscapes, the Adriatic Sea offers an idyllic setting for an unforgettable vacation.
A luxury yacht charter Dubrovnik, also known as a luxury yacht charter, offers a unique and unforgettable way to explore the breathtaking Adriatic coastline. In this blog, we will delve into the beauty of Dubrovnik and highlight the unparalleled experience of a luxury yacht charter in Dubrovnik.
Exploring Dubrovnik's Charm:
Dubrovnik is a city that encapsulates both history and natural beauty. Its ancient walls, charming cobblestone streets, and iconic red-tiled roofs create a picturesque setting that will transport you to another time. Take a stroll through the Old Town, a UNESCO World Heritage site, and discover its architectural wonders, including the renowned Dubrovnik Cathedral and the majestic Rector's Palace. Immerse yourself in the city's history by visiting the Dubrovnik City Walls, which offer stunning panoramic views of the Adriatic Sea and the surrounding islands.
The Unmatched Luxury of a Luxury Yacht Charter Dubrovnik:
Now, imagine yourself embarking on a luxury yacht charter in Dubrovnik, cruising along the Adriatic coastline with the gentle sea breeze caressing your face. A luxury yacht charter allows you to experience Dubrovnik and its surroundings from an entirely different perspective.
As you sail on a private yacht, you'll have the freedom to explore hidden coves, secluded beaches, and picturesque islands at your own pace. With every turn, you'll be greeted by breathtaking vistas, crystal-clear turquoise waters, and the awe-inspiring beauty of the Dalmatian coast.
Indulge in Unforgettable Experiences:
A luxury yacht charter Dubrovnik offers a multitude of unforgettable experiences. Dive into the azure waters of the Adriatic and discover vibrant underwater ecosystems teeming with marine life. Explore the beautiful Elaphiti Islands, known for their tranquil beaches and secluded bays.
Discover the captivating beauty of the island of Mljet, home to stunning national parks and pristine forests. As you sail towards the picturesque island of Korčula, the birthplace of Marco Polo, you'll be enchanted by its medieval architecture and rich cultural heritage.
It provides an unparalleled gari transfer experience, allowing you to explore the stunning Dubrovnik coastline in the lap of luxury. Whether you seek relaxation, adventure, or a mix of both, a luxury yacht charter Dubrovnik offers it all.
So, indulge yourself in the beauty of Dubrovnik and create unforgettable memories as you sail on the Adriatic Sea. Embrace the splendor of Dubrovnik 's coastline, discover hidden gems, and immerse yourself in the rich cultural tapestry that this enchanting destination has to offer.
In conclusion, a luxury yacht charter Dubrovnik is the epitome of an extraordinary Gari transfer experience. With its breathtaking coastline, pristine waters, and hidden gems, Dubrovnik offers the perfect backdrop for an unforgettable adventure. Imagine cruising along the Adriatic Sea in style, aboard a luxurious yacht equipped with all the amenities and comforts you desire.
From secluded beaches to charming islands, every moment spent on the yacht will be a feast for the senses. Indulge in the ultimate luxury and relaxation, surrounded by the stunning beauty of Dubrovnik's landscape.
Whether you're seeking a romantic getaway, a family vacation, or a special celebration, a luxury yacht charter in Dubrovnik is sure to exceed your expectations. Don't miss the opportunity to embark on this remarkable journey.
Book your luxury yacht charter Dubrovnik today and immerse yourself in the opulence and charm of this enchanting destination. Experience Gari transfer like never before with a luxury yacht charter Dubrovnik.