Explore Dubrovnik by Garitransfer Boat | Private boat tours Dubrovnik
28-Aug-23 | Insights, Boat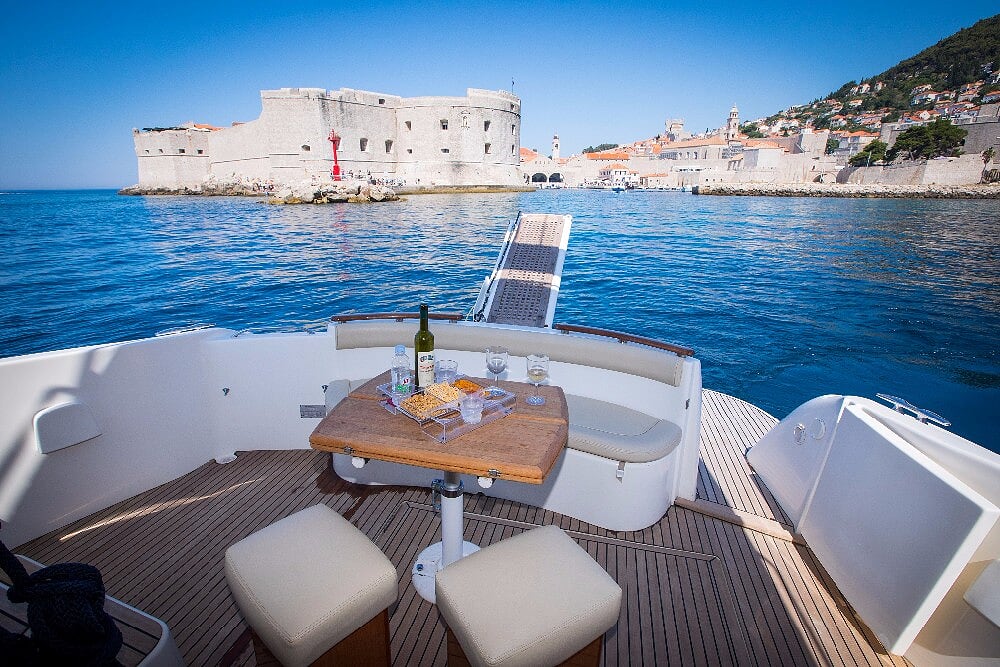 When it comes to experiencing the unparalleled beauty of Croatia, nothing compares to exploring its enchanting coastline and picturesque islands by boat. The allure of the Adriatic Sea has captivated the hearts of many, including notable figures like Bill Gates, Tom Cruise, Beyoncé, and Jay-Z, who have all sought solace and wonder amidst its crystalline waters. A trip to Croatia without embarking on a boat adventure is like leaving a story half-told—missing out on the exquisite charm of hidden bays, pristine beaches, and the serenity that the world raves about.
At Garitransfer Boat, we understand that your Croatian vacation deserves to be nothing short of extraordinary. Our mission is to elevate your experience by offering exceptional private boat tours that unravel the breathtaking splendors of Dubrovnik and beyond. With a legacy of excellence and a trail of satisfied clients, our reputation on Google speaks volumes about the caliber of our service. Our fleet of meticulously maintained boats is not only designed for luxury but also equipped with top-tier safety gear to ensure peace of mind throughout your journey. Guided by a crew of seasoned professionals, we orchestrate seamless voyages, leaving you free to savor every moment.
Setting Sail with Confidence
Our devotion to our craft is matched only by our dedication to serving our clients. As passionate navigators of both boats and seas, we are unwavering in our commitment to providing the perfect vessel for your Adriatic odyssey. Each boat in our collection is handpicked to guarantee an unrivaled cruising experience. From the sleek lines of the hull to the thoughtfully appointed interiors, every detail contributes to a harmonious blend of style and comfort. But what truly sets us apart is our pioneering water taxi service—an exclusive offering that redefines convenience and accessibility.
Browsing the Gallery: Your Journey Begins Here
Choosing the vessel that will carry you across the azure waters is a momentous decision—one that we are honored to guide you through. Take a virtual stroll through our gallery and immerse yourself in the myriad of options available. Whether you seek an intimate escape with a loved one or an adventure with a group of friends, our diverse fleet caters to every preference. As you browse, rest assured that our boats come fully equipped with all the amenities you need for an unforgettable voyage. Your desires, comfort, and enjoyment are at the forefront of our minds as we curate the quintessential holiday experience.
Crafting Memories, One Wave at a Time
At Garitransfer Boat, we don't merely provide boat tours; we craft memories that endure. Our dedication to excellence is the cornerstone of every journey we embark upon. As you traverse the Adriatic expanse, your senses will be awakened by the salty breeze, the warmth of the sun, and the rhythmic lull of the waves. The coastal beauty of Croatia will unfold before you, revealing secluded coves where time seems to stand still and pristine beaches that beckon you to indulge.
And remember, we're not just here for the voyage itself—our commitment extends beyond the water. Save our contact details, as we're always a call away, ready to assist should you require anything during your trip. Your comfort, safety, and satisfaction are our priorities, from the moment you step on board to the instant you disembark, carrying a treasure trove of memories that will forever be etched in your heart.
In conclusion, a journey to Croatia without a boat tour is an incomplete tale. At Garitransfer Boat, we invite you to step aboard and let us unveil the magic that lies along the Dubrovnik coastline and its enchanting islands. With a legacy of excellence, a passion for the sea, and a commitment to your utmost enjoyment, we promise an experience that transcends the ordinary. The Adriatic awaits—come, sail, and discover the extraordinary.