Where Can I Rent a Jet Ski in Dubrovnik, Croatia?
17-Oct-23 | Insights, Jet-Ski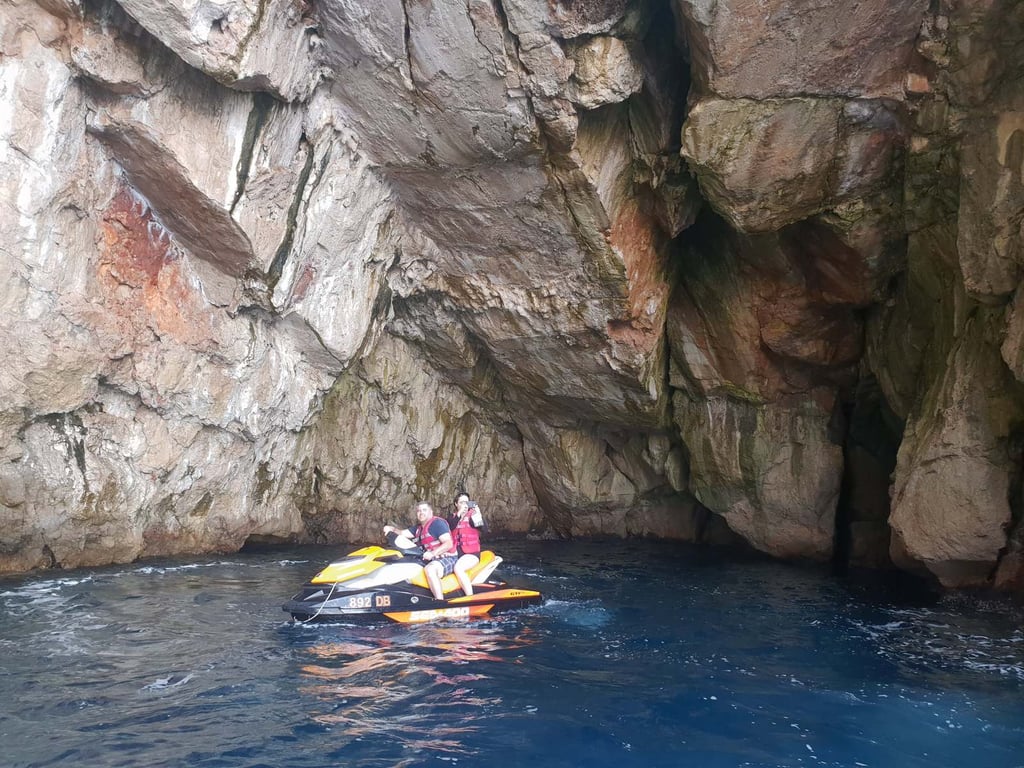 Dubrovnik, often referred to as the "Pearl of the Adriatic," is a mesmerizing city that boasts a stunning coastline along the azure waters of the Adriatic Sea. While Dubrovnik is celebrated for its historic architecture and charming Old Town, it's also a haven for adventure enthusiasts. Among the myriad of exciting activities that await, jet skiing in Dubrovnik is an exhilarating experience you won't want to miss. In this guide, we'll answer the question, "Where can I rent a jet ski in Dubrovnik, Croatia?" and provide you with insights to make your aquatic adventure memorable.
Exploring the Jet Ski Rental Scene in Dubrovnik
When you set foot in Dubrovnik, you'll quickly realize that the city offers a diverse range of water sports, and jet skiing is one of the most thrilling options. As a traveler, you have the choice to either bring your jet ski along (if that's feasible) or opt for the more convenient and cost-effective alternative – renting a jet ski in Dubrovnik.
Renting a jet ski has several advantages. First, it's budget-friendly. Traveling can be expensive, and jet ski rentals offer the opportunity to enjoy this thrilling water sport without the heavy financial commitment of owning one. Second, jet ski rental providers in Dubrovnik offer a variety of models, so you can select one that suits your skill level and preferences. Finally, renting eliminates the need to worry about maintenance, which can be a significant concern when you own a jet ski.
Benefits of Renting a Jet Ski in Dubrovnik
Cost-Effectiveness: Traveling in Dubrovnik can be costly, but renting a jet ski is a relatively affordable adventure. You pay only for the duration of your ride, making it a cost-effective option for solo travelers, couples, or groups.
Variety of Jet Ski Models: Jet ski rental providers in Dubrovnik understand that every traveler is unique. They offer an array of jet ski models to cater to different preferences. Whether you're an adrenaline junkie or a first-time rider, you'll find the right jet ski for your adventure.
Maintenance and Safety Considerations: Renting a jet ski relieves you of maintenance responsibilities. Providers ensure that their jet skis are in excellent working condition. Additionally, they provide safety equipment and briefings to ensure your safety while on the water.
Top Jet Ski Rental Providers in Dubrovnik
Now that you're convinced about the benefits of renting a jet ski, let's dive into the top jet ski rental providers in Dubrovnik. These providers offer exceptional services, competitive pricing, and a commitment to safety:
1. Dubrovnik Jet Ski Adventures
Dubrovnik Jet Ski Adventures is a well-established rental agency that offers a variety of jet ski models. Their knowledgeable staff ensures you have a safe and thrilling experience.
2. Adventure Dubrovnik
Adventure Dubrovnik not only provides jet ski rentals but also offers a range of water-based activities, including boat tours and snorkeling. Their expertise in adventure tourism makes them a reliable choice.
3. Adriatic Jet Ski Tours
Adriatic Jet Ski Tours is known for its exciting jet ski excursions that take you to iconic destinations like the Blue Cave Dubrovnik. They offer guided tours for a memorable adventure.
4. Rent Dubrovnik
Rent Dubrovnik offers a wide selection of watercraft, boats, and high-speed jet ski rentals. Their expert crew ensures that you get the best price in town.
Choosing the Right Jet Ski for Your Adventure
Selecting the right jet ski for your adventure is crucial for an enjoyable experience. Here are some tips to consider:
1. Skill Level: If you're a novice, it's advisable to start with a slower, more stable jet ski model. Experienced riders can opt for high-speed jet skis for a more thrilling adventure.
2. Solo or with a Partner: Consider whether you'll be riding solo or with a partner. Some jet ski models are designed for two riders, making it a great choice for couples or friends.
Safety First: Guidelines for Jet Skiing in Dubrovnik
Your safety is paramount when jet skiing in Dubrovnik. Before you rev up the engine and hit the waves, keep these essential guidelines in mind:
1. Life Jackets: Always wear a life jacket. It's a non-negotiable safety measure that can save your life in case of an accident.
2. Know the Rules: Familiarize yourself with the local regulations and restrictions concerning jet skiing. Different areas may have specific rules for watercraft activities.
3. Watch the Weather: Keep an eye on the weather forecast. Avoid jet skiing in adverse conditions, as strong winds and rough seas can be dangerous.
Exploring the Best Routes for Jet Skiing in Dubrovnik
One of the highlights of jet skiing in Dubrovnik is the opportunity to explore some of the most stunning coastlines and attractions. Here are a few routes to consider:
1. Dubrovnik Old Town and City Walls: Enjoy breathtaking views of the Old Town and its iconic city walls from the sea. It's a picturesque experience that's hard to replicate elsewhere.
2. Elafiti Islands: Embark on a jet ski journey to the nearby Elafiti Islands, where you can discover hidden coves and enjoy the tranquility of the Adriatic.
3. The Blue Cave: Take a guided jet ski tour to the famous Blue Cave near Dubrovnik. The crystal-clear waters and enchanting underwater world are a sight to behold.
In the enchanting city of Dubrovnik, jet skiing is a thrilling adventure that complements the charm of this coastal paradise. Whether you're a solo traveler, a couple, or a group of friends, renting a jet ski in Dubrovnik is a fantastic way to explore the Adriatic and create unforgettable memories.
As you plan your trip to Dubrovnik, consider the convenience and excitement of jet ski rentals. For an exceptional aquatic adventure, reach out to local tour agency Garitransfer, which offers diverse options of boat rental, and high-speed jet ski rentals at the best prices in town. Their expert crew ensures you have a safe and exhilarating experience that will make your Dubrovnik vacation truly unforgettable.
Jet Skiing in Dubrovnik is more than just a thrilling experience; it's a journey into the heart of the Adriatic's beauty and excitement. So, gear up, rev your engine, and let the adventure begin.