EXPLORING THE ISLANDS AROUND DUBROVNIK
28-Aug-23 | Insights, Tour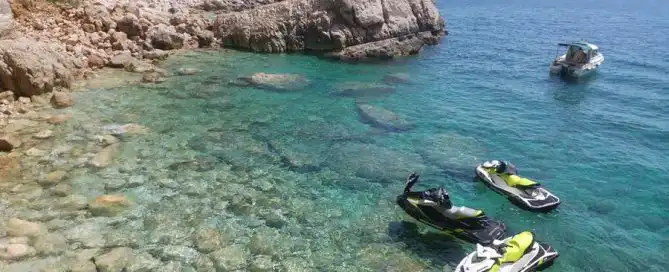 Dubrovnik in Croatia is one of the most popular destinations for holidaymakers heading to Europe. Called the 'Pearl of the Adriatic,' Dubrovnik has it all. Stroll down beautiful streets paved with stone, visit fantastic palaces built in Gothic, Renaissance, and Romanesque styles, head down to the beach, and enjoy the perfect weather. Dubrovnik is the setting of King's Landing in HBO's Game of Thrones series; holidaymakers can go on several Game of Thrones-inspired conducted tours.
For those who are more adventurous and who'd like to explore the spectacular Dalmatian coastline, there are boat tours. You can also hire boats and sail leisurely around the islands nearby. You're spoilt for choice, given the number of boat hire companies available.
You can pick and choose depending on your budget, with boats available on daily or weekly hire. The advantage of hiring a boat is the freedom it offers to explore the islands around the coast. You can plan your own itinerary, and spend as much time as you'd like on each island. You also get the opportunity to relax and enjoy the panoramic views of Dubrovnik and the spectacular coast.
So, what's on offer?
Boat hire from half a day trip to Elafti comes to €300 ($320); a full day is €385 ($410). Or you can head off on a full-day trip to Mljet for €500 ($530). A full-day tour to Korčula will set you back €550 ($587). The price covers the cost of a captain, insurance for the guests, fuel, soft drinks, and beer.
If you'd prefer a more luxurious cruise, think of hiring a boat for the week. Sailo's weekly hire for captained boats starts at €2000 ($2138.38). This is for a boat that accommodates 10 people. At the higher end, you can hire a 5-cabin boat that accommodates 10 people for €16,800 ($17,958.28).
Garitransfer in Dubrovnik rents jetskis, fly boards, speed boats, and motor boats. Prices for boats per day start from €200 ($213.95), excluding fuel. Motorboat hires start at €550 ($588.36) per day, inclusive of captain and fuel.
Over at Dubrovnik Boat Charter, you can hire charter boats, fishing boats, or simply hire a small boat without a skipper. They organize fishing expeditions and excursions to the islands in the Adriatic, with itineraries tailor-made to suit your requirements. You can book a half-day, full-day or nighttime fishing trip, or plan an island excursion on a traditional wooden boat. Prices include captain, fuel, snorkeling, drinks, and insurance.
Transfers via speedboat can be arranged to different islands.